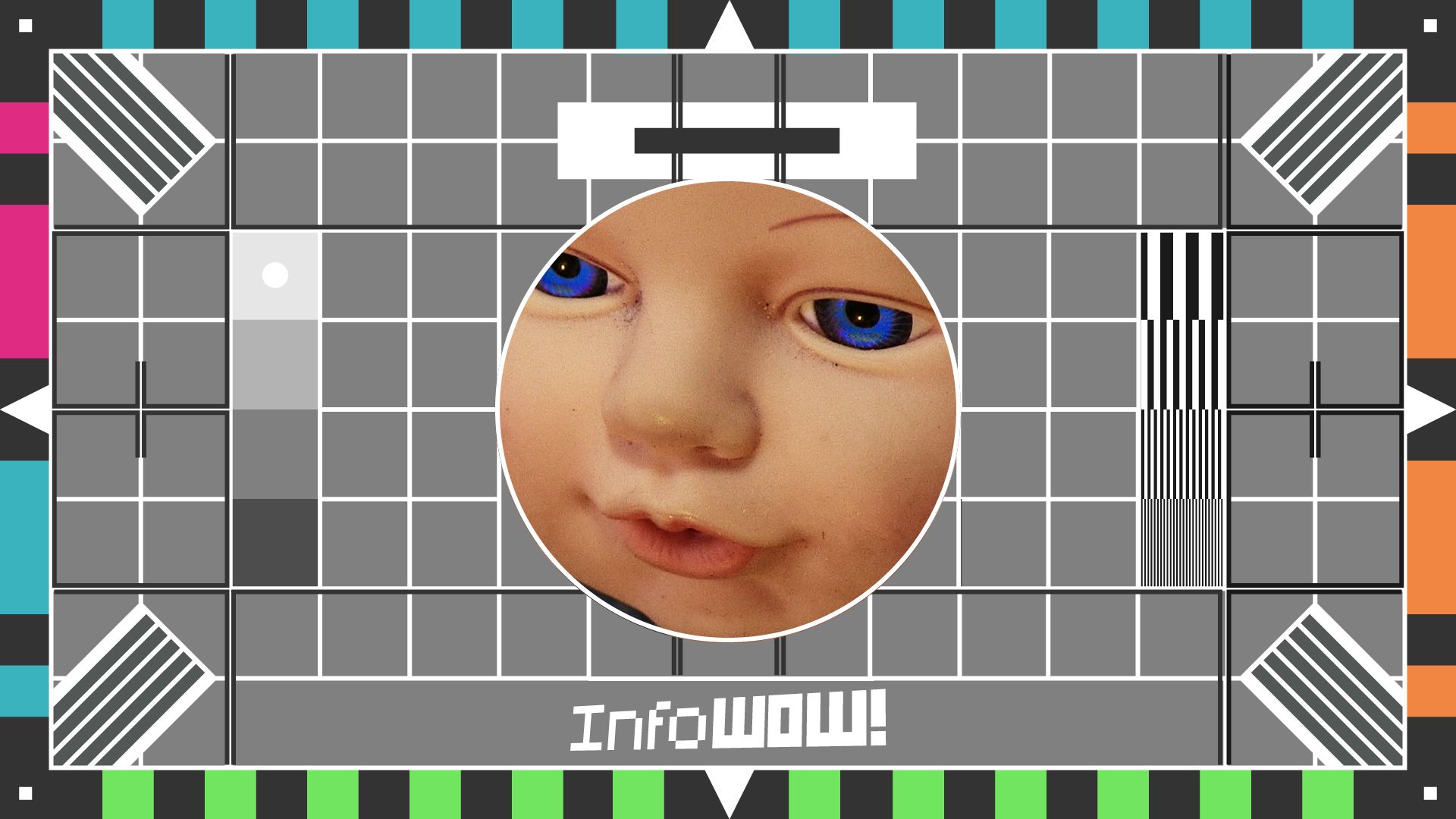 Recorded in Feb 2016, Infowow! TV was a pilot commissioned by a local TV station, but then languished for months without a decision. With no foreseeable future for the pilot, it's now been made available to the public.
A spoof educational show, heavy on the VHS, low-budget feel, with influences ranging from Johnny Ball to Tim & Eric, the show was immense fun to work on. It was also a hugely ambitious project; a 45 minute variety/comedy show with a selection of acts and a live band, filmed in front of a live audience.
As the first 'proper' production for most of the people involved, it surprises me just how well we did to even get it made. The considerable pre- and post-production either side of a hectic single evening of live shooting doesn't quite smooth over all the edges, but I'm still very proud of the result.
Thinking back, it's amazing what we did achieve. We had a cast and crew of over 20 people, a warehouse transformed into a soundstage in an afternoon, an audience death (and resurrection), a full live gig, multiple guest acts, an ill-advised skateboarding stunt, fun with paint, a full mental breakdown, 2 VT segments and of course our wonderfully costumed 'The Mascot', leaking blue liquid from its eyes & voiced offstage with a Korg Monotron. We managed to cram all of that and more into the 45 minute show.
On the sound side, I've probably learned more from this than years of messing about with other production projects. There was a full stack of applications, with foley, staging, live recording, video dubbing and more. Mistakes were made and learned from. Almost every aspect came with its own issues, usually due to the tight budget and schedule, but sometimes due to the fact that despite all our planning, we were pretty much winging it for a lot of the process.
It worked though and now everyone else is finally able to see what we spent all our time and money on creating.